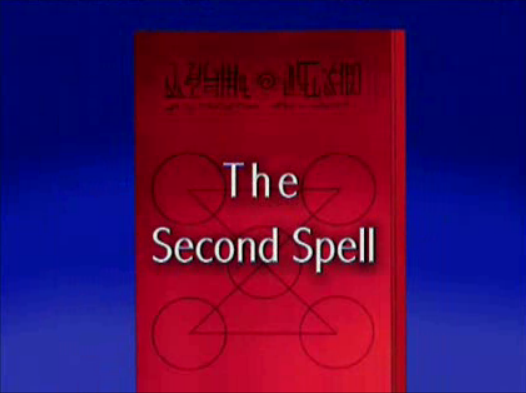 About Episode - Zatch wants to go to school with Kiyo, but Kiyo does not want him to. When Zatch asks what he should do, Kiyo makes the Volcan 300, which Zatch instantly loves and plays with. At school, Kiyo becomes more popular after saving the hostages at the Mochinoki Bank. Kane, however, is frustrated that Kiyo is more popular, and insists Kiyo hasn't changed.
While walking home, Zatch and Kiyo are attacked by Reycom and Hosokawa. Hosokawa says that he wants Zatch and his spell book, so he can have another mamodo to help him rob stores. Hosokawa explains he used to work as a delivery man, and one day when he went to his cold storage warehouse, he met Reycom. Hosokawa is fired one day, and Reycom insists that Hosokawa read his book. Hosokawa casts a spell, and begins to rob from other people. Kiyo notices that while Hosokawa is wearing nice clothes, Reycom looks very poor. Hosokawa replies that Reycom is just a tool, enraging Kiyo and starting a fight.
A part of Kiyo's body is frozen to the ground when Reycom casts Furizudo, and Hosokawa grabs Zatch and his book. However, Hosokawa cannot read Zatch's book, revealing that book owners cannot read each other's books. Zatch frees Kiyo from the ice with Zakeru. Reycom tells Kiyo he likes being mistreated by Hosokawa, and knows he is a rotten burglar. When Zatch and Kiyo are losing the battle, Kiyo casts the second spell, Rashirudo. A giant shield is summoned, and Reycom's Gikor spell is reflected back at him. Reycom's book is burnt as a result, and he slowly disappears.
Click Here To Watch -
Warning - if after clicking,ad appears ignore them and click again,its because of some error we r trying our best to remove it.
Like us on Facebook - https://www.facebook.com/worldwanimenews